Corneal Refractive Therapy
Now you can be free of daytime contact lenses and glasses during your daily activities without undergoing surgery, and enjoy great vision!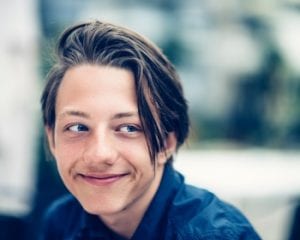 Corneal Refractive Therapy with Paragon CRT®
Recent clinical research combined with the latest corneal surface mapping technology, computerized manufacturing, and space-age oxygen-breathing materials have brought new science to corneal reshaping.
Corneal Refractive Therapy is a non-surgical process clinically developed to reshape the cornea while you sleep the result is the temporary correction of myopia (nearsightedness) with or without moderate astigmatism (irregular surface of the cornea).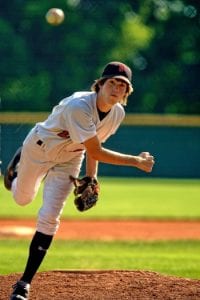 Similar in appearance to standard contact lenses Paragon CRT therapeutic lenses gently reshape the corneal surface during sleep and provide clear, natural vision when the lenses are removed upon waking.
Because Paragon CRT offers freedom from glasses and the hassle of wearing contact lenses during the day, this leading-edge technology can enhance the lifestyle of those requiring vision correction. Active individuals can freely participate in sports without the interference of glasses or bother of contacts. Eye irritation or dryness sometimes associated with contact lens wear due to outside dust and pollutants is eliminated.
Our office has had the pleasure of restoring functional natural vision without the use of daytime contact lenses with the prescribing of Paragon CRT. If you are interested in this new technology, please contact our office for additional information, or visit Paragon's website for further questions at http://www.paragoncrt.com.
We can handle contacts for Hard to Fit Eyes | Gas Permeables | Astigmatism | Presbyopia | Irregular Cornea | Keratoconus Pellucid Degeneration
Our Guaranteed Contact Lens Success Program has been designed to set the patients mind at ease. Many times patients have tried contact lenses and have failed to remain successful. Dr. Anderson provides the examination and screening for contact lenses, the lenses, cases, solutions, instructions on care and handling, a contact lens service agreement, one year of contact lens evaluations, and as many refitting or exchanges of contact lenses until the patient and Dr. Anderson is happy with the fit. Our guaranteed contact lens success program is available with most types of contact lenses.
I have been going to Dr Anderson at Village Optical for over 15 years. I always look forward to the pleasant office with the very experienced staff. Once I had something in my eye and I called on a Sunday evening. Dr Anderson returned my call and met me at the office. I was so thankful that he took care of me and my eye was back to normal the next day. My contacts and glasses are great and they always make sure that I am happy with my eyewear. Thanks for all the help, especially with my difficult insurance. Looking forward to next year.
50 years of wearing glasses, or contacts, and this is the best optical office yet! Everyone is so knowledgeable and helpful. Thank you Dr. Anderson and staff!